The day before Mardi Gras in 2017, NOLA-based journalist Brett Anderson received a tip that sent him down the path of a story that would involve eight months of digging and interviews with over forty people, and would eventually take down one of the country's most beloved celebrity chefs.
Anderson's Times-Picayune story came out this past fall with twenty-five employees accusing John Besh and his eponymous Besh Restaurant Group (now BRG Hospitality) of fostering a culture of sexual harassment. The Besh Restaurant Group, founded in 2005, had about 1200 employees when the story came out, and hadn't hired a director of HR until shortly prior. "It struck me as reckless," Anderson told me. "And it was a conscious decision. It wasn't as if these guys weren't aware of the norm in companies of their size."
When dealing with companies of that size, it's rare, and genuinely baffling that there wouldn't be a HR department. There are plenty of smaller restaurants, with much tighter margins, where the idea of dedicated HR remains a pipe dream, and yet they still manage to create positive, supportive spaces for their staff. I asked a couple of them how.
Montreal's Nora Gray is a tiny restaurant. With only forty-five seats and a staff of fifteen, there is no budget—or real estate—for an HR department. Emma Cardarelli opened the restaurant with Ryan Gray and Lisa McConnell in 2011; it went on to become a darling of Canadian food critics and is an established industry favorite; it's where chefs eat sweetbreads and braised rabbit on their night off.
"Speaking up against sexist and misogynistic behavior has always been a topic of conversation for me, even when it made me unpopular with my co-workers," says Cardarelli. "This is why from the beginning of Nora Gray, we have tried to foster an environment of honesty and openness. We are three partners, so I feel that if an employee felt harassed in any way the lines of communication are open enough to allow for that person to come to at least one of us."
She admits that it isn't foolproof. In a place occupied by rabblerousers working with open flame and plenty of knives, what is? But Cardarelli feels strongly that honest and open conversation helps.
New York's Dirt Candy is small too. It's the place to go if you've ever wondered how to incorporate beets into everything from banh mi to martinis. Recently nominated for a James Beard award, Amanda Cohen works magic with celeriac and pea shoots. And she doesn't fuck around when it comes to her staff, going so far as to give them access to the restaurant's lawyer. "We let everyone know that we've always had a policy and we made sure they knew the chain of reporting, including the ability to access our lawyer directly if they were uncomfortable reporting to someone within the restaurant."
---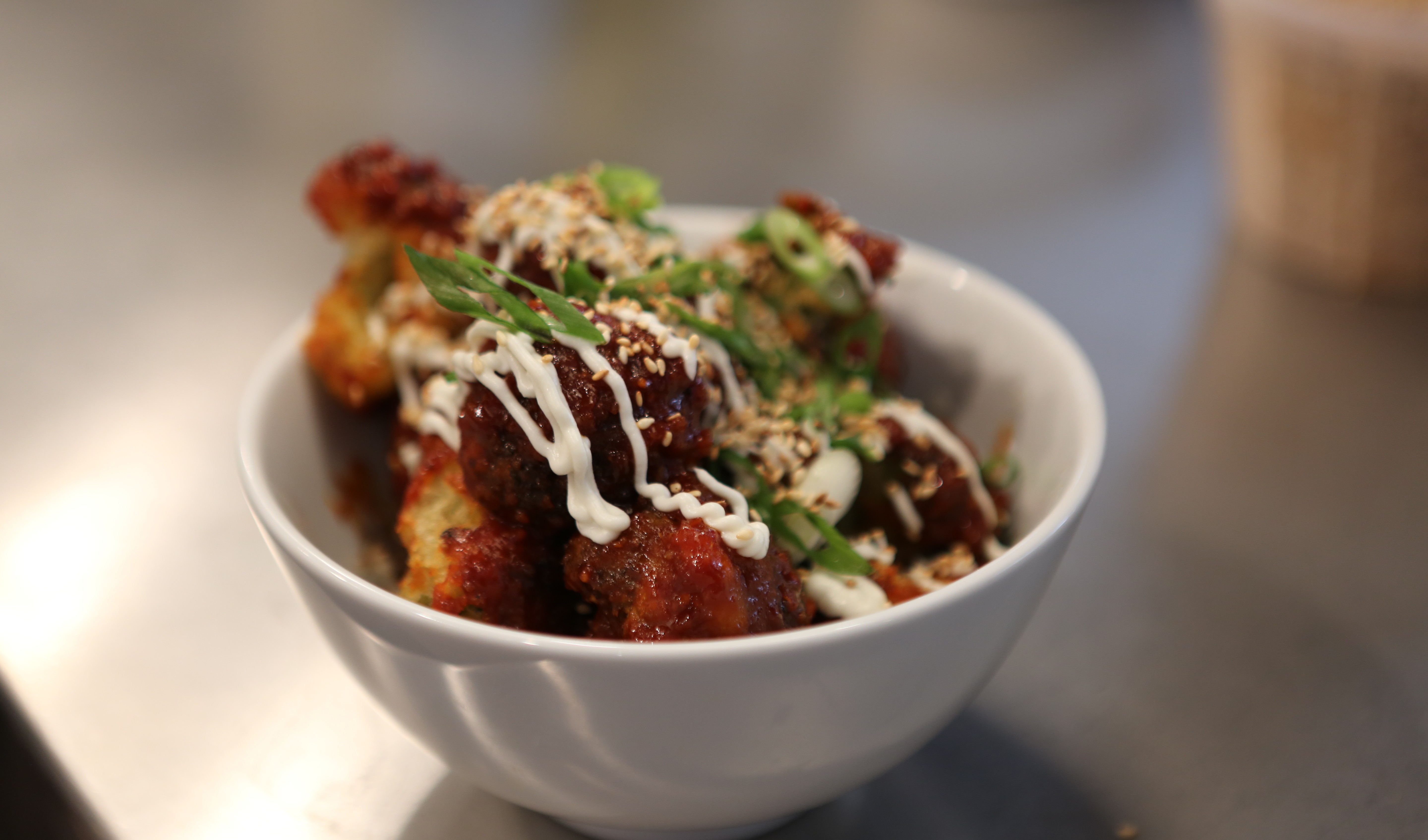 ---
While Cohen and Cardarelli oversee their entire restaurants, they spend the majority of their time in the back of house. Jen Agg, on the other hand, is a constant presence in the front of house at the Black Hoof, Rhum Corner, and Grey Gardens, the restaurants she runs in Toronto (she also co-owns Agrikol in Montreal).
Agg has made a rep for herself as a feminist hero, between her bestselling memoir, "I Hear She's a Real Bitch" and her willingness to tweet her disapproval at chef bro culture while many in the industry stay silent. Despite this, last year, one of her cooks showed a dick pic to a server. "Who does this?? Do you know who you work for?" laughs Agg as she recounts her reaction. "It happened to be his last week of working at the restaurant—perhaps that is telling." She fired him on the spot. "I was so enraged at his gross overstepping. It was incredibly disappointing to see that happen [when] I work so hard to protect [my staff] from that garbage."
In January Pim Techamuanvivit, chef/owner of San Francisco's Kin Khao, tweeted a thread about HR. She put it very plainly: "It takes the people at the head of the team to foster a culture that allows those suffering abuse to speak up." She went on to say, "Stop mumbling that you can't afford an HR dept. You can afford YOU. That's how you start."
When I spoke with Techamuanvivit, she explained further. "You show your staff that they are always empowered to speak to you and your managers, and if they have any concerns you address it immediately. If there is no follow-up or repercussions, then it is pointless."
She has suspended, demoted, and fired people for inappropriate conduct—including a sous chef during a busy time of year. She took it to the staff, telling them they would all have to work harder if this person was fired, and the staff agreed to step up. "Restaurants are all about teamwork and we need to feel like we can talk to each other," she said, adding, "I'm a woman, my GM is a woman, my chef de cuisine is a woman—maybe that's why it's so simple."
Kristin Essig, head chef at Coquette in New Orleans, and her team have thought a lot about how they empower their employees to deal with harassment from customers. "A lot of our staff work for tips, so how do you respond to someone when you're now dependent on them essentially providing part of your income?" The front of house staff have two questions they can ask of customers who are behaving outside the lines. One is simply, "Why are you touching me?" delivered in a professional and respectful way. The other is, "I'm sorry. I don't understand. Could you explain that to me more?"
Essig explains that often the difficulty with any kind of harassment is that, in the moment while it is happening, it's hard to react. In the balancing act that takes place between a server and a customer, the default often ends up being deference.
"I think a lot of people who say something crass think they're joking, so one thing we've seen work positively is to re-approach that. If they're asked to explain what they said, they actually end up digging themselves into their own hole, and they stop themselves. Most of the time they apologize immediately."
"The other day someone used the word rape when referring to service," says Cardarelli. "I reacted on instinct, saying that it was completely inappropriate. The employee immediately apologized to everyone in the kitchen and the situation dissolved."
Says Cohen, "I had an employee recently turn to another on the floor during service and accuse them of verbal harassment. So the next day I have to sit down with that employee and ask if they want to file a complaint. This stuff can't be ignored and it can't be brushed under the carpet, and you have to be vigilant at all times and that can be exhausting. But it's necessary."
The consensus from all of these chefs and restaurateurs is so simple I wonder if it merits an actual article like this very one you're reading. I kept setting this aside while writing, wondering if I should go on. But then I would think back to my days in the kitchen.
I spent ten years talking in swear words and one-liners. No one talked about having their feelings hurt—no one was even supposed to have feelings. We were cooks, goddammit. We reveled in raunch, the more low-down and dirty the better. That was our right, we lived outside of polite society, in this fringe world with its own rules. This was shored up by our expletive-spitting heroes: Anthony Bourdain, who literally wrote the book on it, and a million other unapologetic dicks who came before and after.
It is 2018 and Bourdain is no longer a chef and hasn't been for a long time. He's stepped away from bro culture and become a vocal supporter of women's rights. He's grown up. We can do the same.
As Anderson responded when I asked him about the culture of the Besh Restaurant Group, "My reporting suggested that they had a cultural problem. And that doesn't mean that every single restaurant was guilty or guilty at all. It just did seem they had a cultural problem. I mean, you talk to twenty-five women, and they're all complaining about the same thing, you have some sort of problem."
The misogynistic culture of kitchens that has been the norm for so long can be history once and for all. It just requires a refusal to cater to the lowest common denominator and an understanding that everyone deserves respect. As Techamuanvivit told me when we wrapped up our interview, "I know it sounds idealistic—but it's worked."